Residential Entry Doors That Make A Great First Impression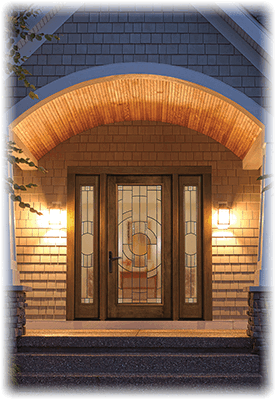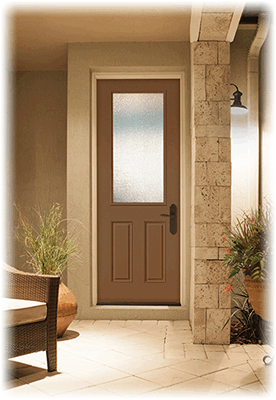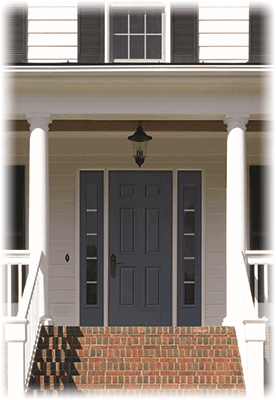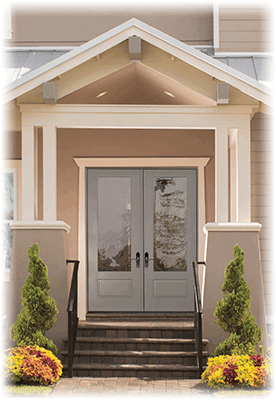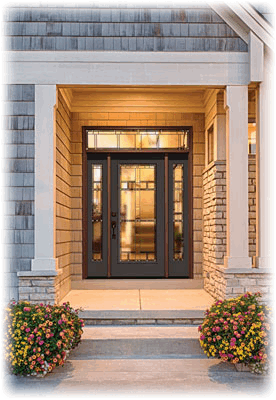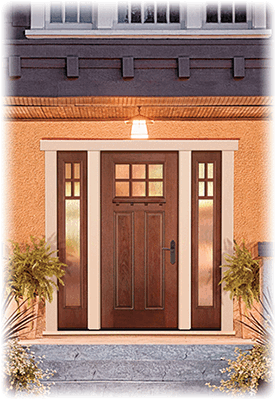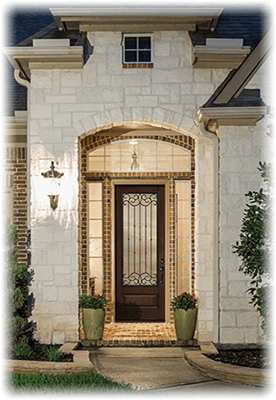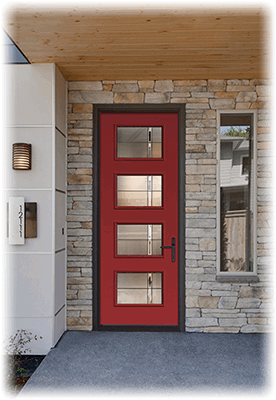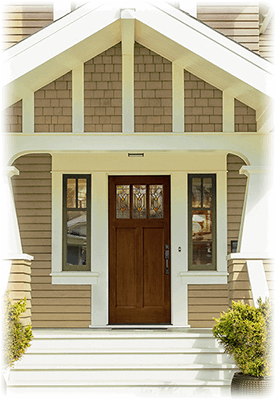 Entry door replacement is one of the most common home remodeling projects. The appearance of the entry door is one of the main factors influencing someone's first impression of a home. An aesthetically pleasing entry door is particularly important when you're trying to sell your home.
In a 2002 survey, "National Home Valuation Study," 2,400 home buyers were asked to guess the value of several different homes. The results?
People perceived homes with an enhanced entry as more valuable. What's interesting is the perceived increase in value was substantially higher than the actual cost of the installation itself – up to five times more. This demonstrates the level of importance people place on  warm, welcoming entry door.
It's simple – replacing an entry door is one of the most valuable remodeling projects in terms of yield on investment.
FEATURES TO CONSIDER
There are many features to consider when choosing an entry door. The most basic question is…steel, wood, or fiberglass?
All About Windows recommends fiberglass because it's as strong as steel, as attractive as real wood, plus it is a better insulator than both. Fiberglass doors mean durability, energy-efficiency, and low maintenance.

APPEARANCE
AccuGrain technology makes Therma-Tru fiberglass entry doors indistinguishable from a normal wood door. Therma-Tru doors are available in a variety of styles to suit individual's tastes. Some can be painted!

SECURITY
In general, most consider steel doors as the most secure. However, fiberglass doors often have interior steel frames that provide the same support and security. Other security considerations…
The Locking System: A standard deadbolt engages at the strike plate. Multi-point locking systems provide increased security by engaging the door frame at three points. (The multi-point system also helps maintain the integrity of the door and frame, maximizing the seal).
Strike Plates: Adjustable security strike plates from Therma Tru can withstand 3-4 times more force than standard strike plates. For maximum security, consider the ThermaTru Smooth-Star® entry doors – which achieved the highest level possible in the industry's toughest forced entry test.

ENERGY STAR RATING
Any door that achieves an Energy Star Rating must insulate well and provide a complete seal around the perimeter of the door. Fiberglass doors can insulate up to five times better than wood doors. The R-value  is an indication of the insulating properties.
All fiberglass doors from Therma Tru are installed with a polyurethane foam core (R:5.5 to R:6.5) which insulates substantially better than a hardwood door (R:0.71).
Another advantage of fiberglass doors is they do not conduct heat, which minimizes the heat exchange between the two sides of the door. So in the winter, your exterior door will actually feel warm to the touch.
Fiberglass doors simply outperform wood doors and steel doors. View our comparison chart to learn more

PRIVACY
Your entry door should also function as an acoustic barrier, such as reducing road noise. Though te thickness of your door generally determines how well it blocks noise, inferior glass found in competitor's doors can diminish performance as an acoustic barrier.
Therma-Tru entry doors have triple-pane glass to reduce sound transmission. and come with performance that is unrivaled in the industry. With a front door by Therma-Tru, you will you see an increase in comfort, energy efficiency, performance, AND curb appeal.
In fact, you can increase the perceived value of your home just by adding a Therma-Tru entry door system (learn more) .

What does all of this mean?
New entry doors can add both safety and value to your home, all while reducing your energy costs.  All About Windows recommends Thema-Tru Entry Doors for many reasons: they're durable, energy efficient and offer the finest safety features.
The Therma Tru website has features that enable you to design your door, plus we'll show you examples of replacement entry doors we have installed. Please contact us online or call 330-815-3283 if you have questions about your options for entry doors, would like a free estimate, or if you would like to view samples and work with Dave personally to configure a door that suits your needs, decor and taste.